Dr. Jason M. Colby, University of Victoria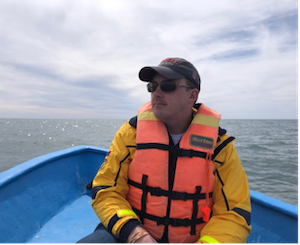 Dr. Jason M. Colby was born in Victoria and grew up all along the Pacific Coast, from Southeast Alaska to San Diego, particularly in the Seattle area. During his high school and undergraduate years, he worked as a commercial fisherman in Alaska and on fish farms in Puget Sound. He earned his PhD from Cornell University in 2005 and taught at the University of Texas at El Paso before coming to the University of Victoria in 2007. He specializes in marine environmental history, especially the historical interactions of humans and whales in the eastern Pacific. His most recent book is Orca: How We Came to Know and Love the Ocean's Greatest Predator (Oxford University Press, 2018).
Dr. Ryan Jones, University of Oregon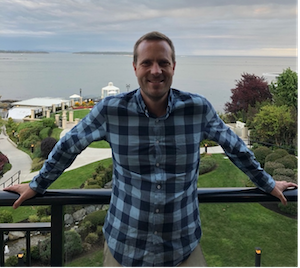 Dr. Ryan Tucker Jones was born and raised in Portland. He earned his PhD from Columbia University in 2008 and has taught at a number of universities, including several years as senior lecturer at the University of Auckland. Long mesmerized by the ocean, he has traveled and researched all over the world, conducting extensive work in Russia. He specializes in marine environmental history, particularly the human impact on marine mammals in the western Pacific. Since 2017, he has been Ann Swindells Chair of History at the University of Oregon. His most recent book is Red Leviathan: The Soviet Union and the Secret Destruction of the World's Whales (University of Chicago Press).
Tim Cunningham, University of Victoria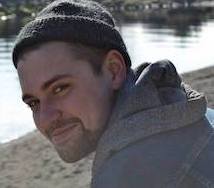 Hailing from the shores of the Salish Sea, Tim Cunningham has spent most of his life between Vancouver and Victoria, with short pitstops in Italy, the United Arab Emirates, and the Caribbean island of St. Lucia. He holds a Master's degree in History and Cultural, Social, and Political Thought from the University of Victoria, where his research focused on environmental and animal histories, as well as food infrastructure and supply chains. He has since fallen in love with digital storytelling, and gained extensive experience in GIS-informed research and web design. When he is not on the computer or reading, he can be found in his garden, cooking, or riding his bike around (usually!) sunny Victoria.
Greg Newton, Humanities Computing and Media Center, University of Victoria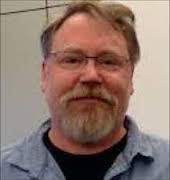 Greg is a programmer at the University of Victoria's Humanities Computing and Media Centre (HCMC), and has worked with the project as technical advisor and developer of the initial Devilfish migration animation.